Oh, am I ever ready for Spring! Colorful flowers, warmer temps and baby animals--what could be more joyous?!
It's springtime on our mantel if not outside where my flowers are blooming through the snowdrifts. Well, maybe snowdrift is too strong a word, it's more like rapidly melting snowpuffs.
Back to the mantel--
Tulips?
Yellows and pinks and aquas?
It's a lovely greeting each time we walk into our family room.
And at nightfall, we'll toss a few logs in and light a cozy fire, plug in the white mini-lights and loll on the sofa to watch the latest delivery from Netflix.
Drop by anytime. 'Cause you's welcome.
(Bad sheep puns are just part of being in love with lambie pies. We even stitch them out for posterity. My bad.)
Come see other spring mantels at The Lettered Cottage--so much eye candy!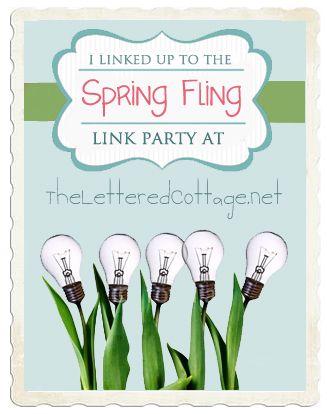 Happy Springtime,